main - Projects
prev - Projects -> Argus Array -> 1 Hardware -> 2 Electrics
next - Projects -> Argus Array -> 1 Hardware -> 4 Drive Interface
Projects -> Argus Array -> 1 Hardware -> 3 Motherboards
The motherboards are some random motherboards/processors and such I had around. They are all in the low gigahertz range with 256-512mb RAM. They run FreeBSD and each has an OS drive in the array. They each have a decent number of PCI slots, which is what I was looking for when selecting them. It turns out I didn't need to bother with that, more on that in the drive interfaces section. Anything that is reliable should be fine here. I had to add network cards to some of the systems without onboard gigE. I could have gotten by at 100mb, but network cards aren't expensive and a 100mb network link would certainly be a limiting factor. The motherboards are mounted on wooden boards which are mounted on the wall. The wooden boards are there so the PCI cards have somewhere to hang the tabs on their back plates. The back plate on a PCI card hangs down past the motherboard so if the motherboards were directly on the wall the cards would not go in smoothly. I used regular wood/drywall screws. It was a somewhat questionable maneuver, since if I drive one in too deeply, I could have easily cracked the motherboard PCB. A more proper job would probably involve some spacers, bolts and planning. Sucks to that arsma.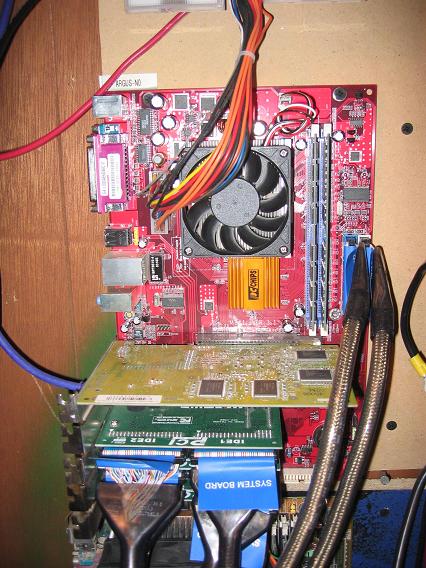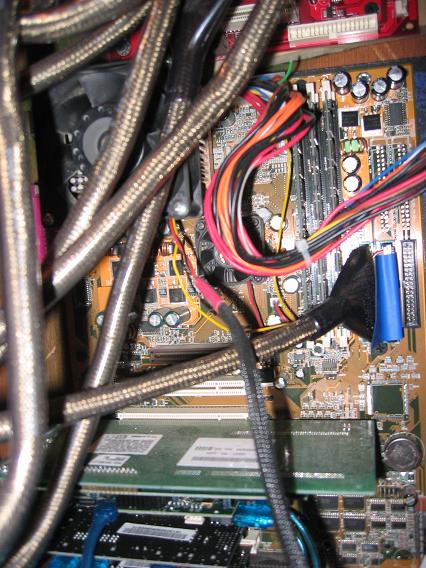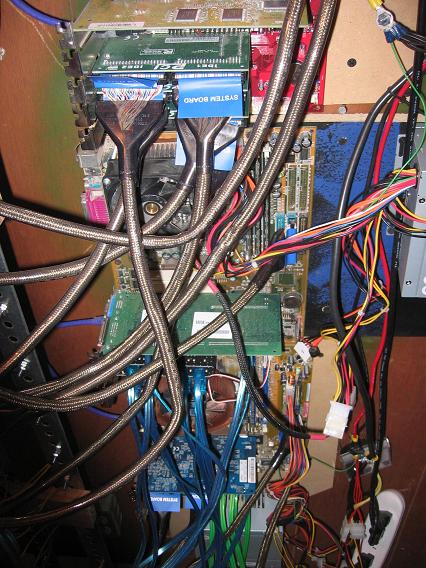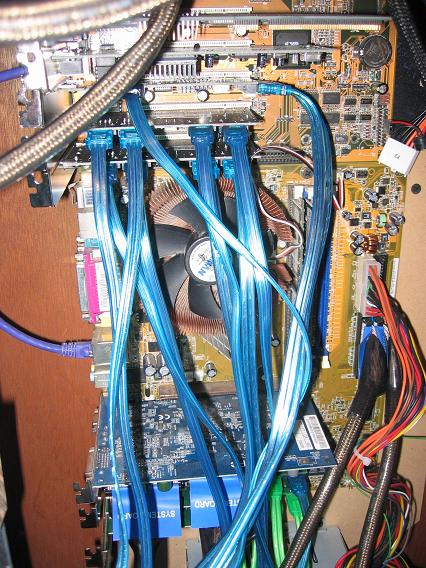 main - Projects
prev - Projects -> Argus Array -> 1 Hardware -> 2 Electrics
next - Projects -> Argus Array -> 1 Hardware -> 4 Drive Interface
---


projects blog
©1999-2007 Joseph Gleason. Duplication of above materials prohibited without express written permision. All Rights Reserved.